About Glanmire Chiropractic Clinic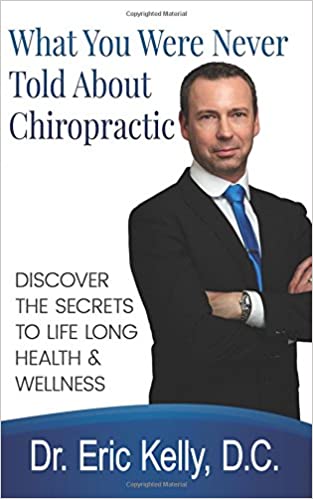 "Glanmire Chiropractic Clinic is Cork's premier chiropractic rehabilitation healthcare centre, proudly serving Glanmire and Cork County with highest quality services, including a full service of Massage Therapy and Physical Therapy. We are constantly nominated for top Business awards for Cork Country.
Conveniently located only two minutes from the N25, the Dunkettle Roundabout and the Jack Lynch Tunnel, the Clinic is easy to get to from most areas in Cork City and County. We have ample free parking on-site!
Excellence in Chiropractic
Our mission is to provide "excellence in chiropractic healthcare", and to deliver to our patients an outstanding healthcare service in a friendly and professional environment. We have a one-stop clinic where we offer Massage, Physical Therapy and Chiropractic to ensure that you, the patient, recover and get back to enjoying the life you deserve as fast as possible.
Dr. Eric Kelly holds a high-level degree in Chiropractic, and is a registered member of the Chiropractic Association of Ireland. Doctor Kelly has over 15 years of clinical experience. He is a published chiropractic author and holds three Irish caps representing Ireland in baseball and softball. He is considered an expert in the field of Chiropractic.
Goal-Based Treatment Planning
Our Clinic is unique in that Dr. Kelly provides "goal-based treatment planning", which puts our patients in control of their treatment. This approach attempts to match our patients' goals for a successful outcome to an effective and reliable treatment approach. So whether it's pain relief you seek, or thorough rehabilitation of a long-term problem, rest assured we can help, and rest assured that you are in charge of the approach taken.
Most people consult our surgery for relief of back pain, neck pain, disc injuries, arthritis, sciatica, headaches, and sports injuries, but we also provide treatment and recovery programs for a vast number of other joint, nerve, and muscle conditions.
MEET THE TEAM »
Our Registered Physical Therapist focuses on the manual treatment of the soft tissue – muscles, tendons, ligaments, and fascia. Therapists use highly skilled, hands-on techniques to diagnose, prevent or treat underlying conditions and problems. It is based on health science principles and works alongside other healthcare practices.
Monika Kelly, our registered Physical Therapist, is very effective in both the treatment and prevention of a surprisingly wide range of conditions. Its safety and flexibility mean it is suitable for almost every patient and can contribute to alleviating pain and discomfort.
Monika is Miss Lithuania Sport Fitness Champion 2018 and NIFMA Irish European Championships Winner of Selina Bikini Competition, she has competed professionally for three years now and has numerous Irish and Lithuania awards of excellence. She trains very hard and knows how to translate her knowledge to help every different type of patient. No matter if you are active or non-active, Monika will be able to find what works best for you!
Physical therapy is long proven as being very safe, non-invasive and is of course, drug-free. Each treatment is individually tailored. Monika will evaluate your injury after carefully noting your history and completing a thorough physical examination. She will then devise a treatment plan which may include anything from exercise, resistance training, ultrasound, massage, soft-tissue techniques or active and passive stretching.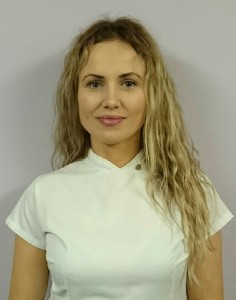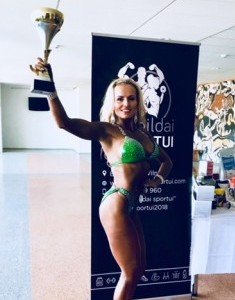 Glanmire Chiropractic Clinic is Cork's premiere massage therapy clinic. Since opening in 2013, our massage department has become an important part of the Glanmire community. Monika Kelly, and our experienced Registered Massage Therapist provides a high-quality massage at an affordable price. With massage therapy being covered by many people's healthcare benefits, it is now easier than ever to experience the positive effects of therapeutic massage.
At our massage clinic, we are all about massage. We're 100% focused on providing the very best massage therapy, because it's all we do. We provide the highest quality massage treatments delivered by Registered Massage Therapists in a comfortable environment-at a price you can afford.
Once you step into our clinic, you'll know why we're the fastest growing provider of registered massage therapy in Glanmire Cork.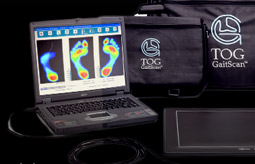 Glanmire Chiropractic also boasts a prominent Foot and Ankle Clinic, equipped with computerised digital gait analysis (Gaitscan™), and expert biomechanical assessment of problems relating to the foot, ankle, knee, hip, pelvis, and lower back.
The Clinic specialises in the prescription of customised orthotic insoles (Orthotics) for the correction of foot and ankle problems and for the treatment of many biomechanical forms of pain and injury. Highly regarded in the community for our level of expertise in this field, we commonly assess and treat runners and top-level athletes from around the city and county.
Find out more on our videos here.
Get Started Today
Sound interesting? Please contact Glanmire Chiropractic Clinic to make an appointment.
---
About Glanmire Chiropractic Clinic | (021) 482 4450