Meet Dr. Eric Kelly
Chiropractic Found Me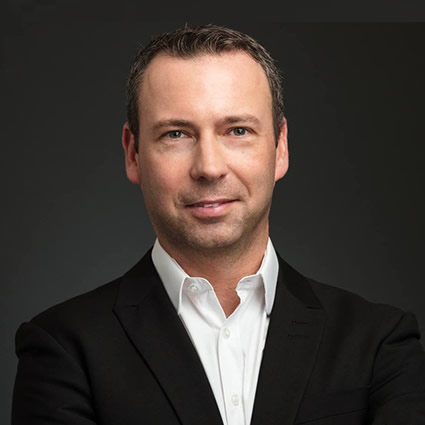 I was introduced to chiropractic by a friend while I was in Memorial University of Newfoundland in 1998. I am extremely glad chiropractic found me! Without it, I never would have arrived in Ireland where I have since found my beautiful and talented wife, Monika. We now have two beautiful daughters named Andrea and Alana.
Chiropractic Education
I was born in Newfoundland, Canada, where I attended Memorial University of Newfoundland graduating with a Bachelor of Arts in 2000. I then moved to Davenport, Iowa, where I attended Palmer College of Chiropractic, the "Fountainhead" of the profession, graduating with a Doctorate in Chiropractic in 2004. I have been providing chiropractic care all over the world. I have worked in a Federal Government Regulated Rehabilitation Center in Longview Texas, USA. I have provided chiropractic care to thousands of deserving patients in Africa while I spent time working in Accra Ghana. I have also worked in London, U.K. However, since 2007 I have been happily providing care to the people of Glanmire, Ireland!
At Glanmire Chiropractic Clinic
Unlike modern medicine, which focuses on attempting to treat disease AFTER it occurs, I strive to emphasise improving your health in an effort to reduce the risk of pain and illness in the first place. Most people would agree that they would rather be healthy and avoid illness, if they could. This is one of the main reasons for the big surge in the popularity of our wellness clinic.
EXPLORE CHIROPRACTIC »
A Little About Me
My hobbies include baseball, softball, Tae Kwon Do, running and overall exercise. I believe that being healthy takes more then just eliminating pain it means staying active and strong.
Success in Sports
Over the years I have been extremely successful in my sports. I am a second degree black belt in Tae Kwon Do where I had my own school and club in Davenport, Iowa. I competed nationally in the US and I am a three-time Gold Medal winner in the National Collegiate Championships, a five-time Gold Medal winner in Iowa State Championships. I was selected to play in the 1st ever European All-Star softball team that competed in the Border Battle in Canada. This is the highest tournament you can compete in against professional ball players and I was awarded the MVP for the tournament! I have two European Silver Medals for softball while in Ireland, one as the Manager of the Irish National Team, and one as a player. I have also been a member of the Provincial Championship Team for Badminton in Newfoundland, Canada. These are some of the biggest awards I have received over the years.
Being as active as I am I regularly get adjusted. Whether it be due to a sport injury or just years of sport "wear" on my spine and joints, I consistently get treated every week. I lead an extremely active lifestyle and have been successful due to the fact that I am under consistent care.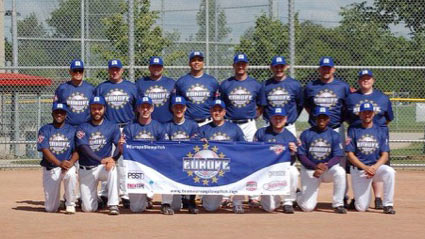 Can Glanmire Chiropractic Clinic Help You?
"Enough about me! How can we help you with today's safe and natural chiropractic care? Contact Glanmire Chiropractic Clinic today so we can help you take your first step towards better health."
---
Dr. Eric Kelly | (021) 482 4450