New Patients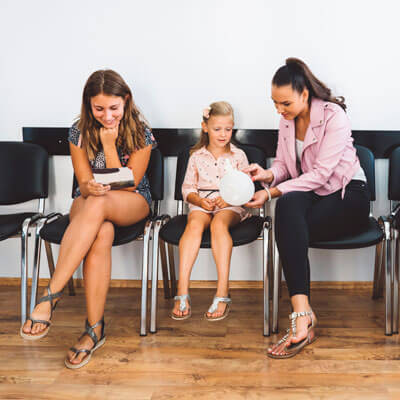 Welcome to Glanmire Chiropractic Clinic! Our warm and friendly environment is the ideal place to begin your journey to optimal health and wellness.
What to Bring
After you call to schedule your visit, we will send an email with directions and new patient paperwork to complete. We also will ask you to locate and bring in any MRIs and X-rays, if possible. If you have any exam findings, we also ask that you bring those too.
ONLINE FORMS »

Dr. Eric Kelly will perform a physical exam that includes various assessments:
Range of motion testing
Palpation
Reflex testing
Muscle strength comparisons
Neurological and orthopedic tests
All of these assessments will be focused on the primary complaint.
Typically, we don't adjust until the second visit.
We also will discuss finances on this visit. We will let you know how much your care will cost, how long it will take, and what to expect during future visits. For your convenience, we offer payment plans. If you pay for the cost of your care upfront, you can enjoy some savings.
Please allow an hour for this visit.
Dr. Kelly will ask if you have any questions about what you learned from the first visit. He will present you with his proposed care plan to help you achieve your goals. You will then get a chiropractic adjustment.
Considered to be the central part of our chiropractic care, adjustments use controlled force, leverage, direction, amplitude, and velocity directed at specific joints. Your visits also may include non-manual therapies. These include the application of heat or ice, electrical stimulation, orthotic supports for your shoes, rehabilitative exercise, counselling about diet, weight loss, and other lifestyle factors, and nutritional supplements.
Get Started Today
Discover the difference that chiropractic care could make in your health and life. Contact us today to book an appointment!
CONTACT US »
---
New Patients | (021) 482 4450