Chiropractic Care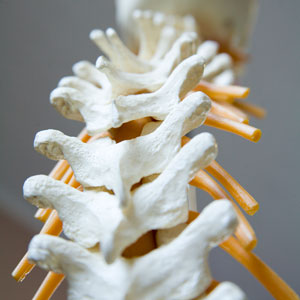 If you're new to chiropractic care, you may think that this form of natural healthcare is about merely treating back pain. While chiropractic does indeed do an excellent job of addressing such discomfort, it's really about taking care of your nervous system and brain-body communication.
Promoting Optimal Function
Chiropractic removes stress from nerves to allow the brain to talk to the organs so everything can function properly. Whether you want to play with your grandkids, golf, garden, or just enjoy better health, we want to help.
Taking a Multi-Faceted Approach
We also offer physical therapy, massage, and a weight loss program to provide you with an array of natural healthcare services to help you achieve your goals.
By combining exercise, physiotherapy, and chiropractic all in one, we can help you maintain the health of your nervous system-and get rid of your pain.
From manual adjusting using the Diversified or Thompson Drop-table or instrument-assisted adjusting with Activator®, we offer a variety of techniques. We will use the ones that will get the best results for your particular condition.
Here are some of the most common conditions that bring patients into our clinic:

Disc injuries
Peripheral neuropathy
Diabetic neuropathy
"Wear and tear" (degenerative changes)
Spasms
Strains
Post-surgical rehab
Headaches
Shoulder pain
Knee pain
Book an Appointment
Contact us today to schedule a convenient appointment!
CONTACT US »
---
Chiropractic Care | (021) 482 4450