Massage Therapy in Cork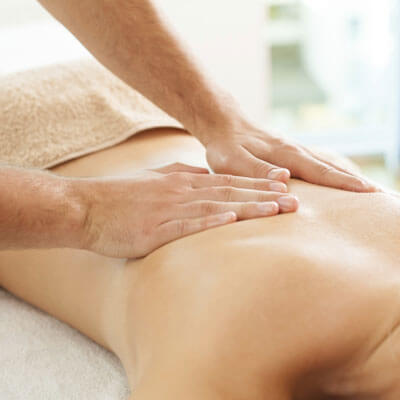 Glanmire Chiropractic Clinic is Glanmire's premiere Massage Therapy Company. Since opening in 2013, our massage department has become an important part of the Glanmire community. Our experienced Registered Massage Therapists provide a high-quality and luxurious massage at an affordable price. With massage therapy being covered by many people's health care benefits, it is now easier than ever to experience the positive effects of therapeutic massage.
At our massage clinic, we are all about massage. We're 100% focused on providing the very best massage therapy, because it's all we do. We provide the highest quality massage treatments delivered by Registered Massage Therapists in a comfortable environment-at a price you can afford.
Once you step into our clinic, you'll know why we're fastest growing provider of registered massage therapy in Glanmire Cork.
With flexible clinic hours, you can add convenience to that list of benefits.
Professional, registered massage therapy
Comfortable, relaxing environment
Member preferred pricing
Get the massage you need.
Got an hour? Need a 30 minute break? Book a massage and experience the therapeutic benefits it has to offer. At Glanmire Chiropractic Massage Clinic, we have just the massage to help ease what pains you, whether it be muscle tension, injury, stress, or just the need to let go and relax. We offer quality treatments delivered by Registered Massage Therapists at affordable prices.
Find the perfect fit.
Whether you suffer from back, neck or lower body pain, chronic injuries or muscle tension, our RMTs have the massage for you.
Swedish Massage Therapy : The basis of all massage treatments, its gliding movements to help promote circulation and relaxation.
Deep Tissue Massage : Similar to Swedish massage, this massage goes deeper to ease muscle tension.
Prenatal Massage : (Pregnancy Massage) is a safe and effective massage to promote wellness and relaxation for both mother and baby.
Sports Massage : Sports Massage is ideal for preventative & injury treatment as well as overall muscle health.
Trigger Point Therapy : Trigger Point Therapy releases knots in the muscle tissue of problem areas that may be causing chronic referred pain in another area.
Book Your Appointment Today
Sound interesting? Contact Glanmire Chiropractic Clinic to book your next massage therapy appointment in Cork today.
CONTACT US »
---
Massage Therapy Glanmire, Cork | (021) 482 4450