Physical Therapy in Cork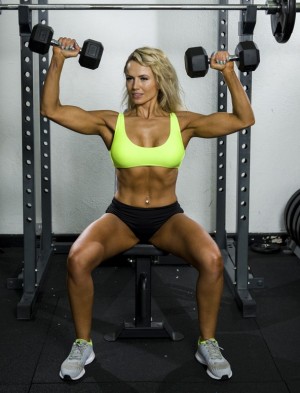 Our licensed Physical Therapist, Monika Kelly, has 9 years of experience and has an overwhelming amount of positive reviews, both on her Facebook page and on our Patient Testimonial Page. Check them out. We pride ourselves on delivering you the best care possible so you recover as fast as possible. The faster your return to living without pain, the happier we all are!
Wellspring Chiropractic gives you the highest standard of care you can get with access to Physical Therapy, Massage Therapy and Chiropractic care! We are a full rehabilitation clinic. You will not find a similar clinic in Ireland! Dr. Kelly, the owner and head Chiropractor at the clinic, is Monika's husband, so this is a family clinic that strives to take care of you like one of our own!
We will help you on your road to recovery. We listen, really listen, to what you want and strive to meet your goals! We will teach you how not only to recover and heal, but most importantly, how to prevent any future injury! Thus giving you the confidence to live an active and healthy lifestyle.
Your first appointment will last 45 minutes to enable Monika Kelly abundant time to thoroughly, and properly, evaluate you and your injury.
Monika will ask you about your health history, mechanism of injury, past traumas and any medications you are on
She will then ask you about your hobbies, work and habits so she can gauge the physical demands of your daily life
She will then examine you. Please bring shorts and a vest top in some cases you may have to dress down to your underwear depending on the injury site
Towards the end of the exam, Monika will then discuss with you what your goals are and try to help you achieve them. No injury heals overnight, so she will discuss a plan for you that will include, but not limited to, soft tissue work, stretching, resistance exercise, massage, ultrasound and/or shockwave. She will explain to you your estimated time frame for recovery and you may recieve treatment on your first visit.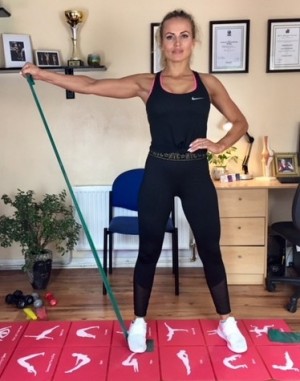 Manual Therapy
Myofascial Release, Instrument Assisted Soft Tissue Mobilisation or Graston, A.R.T. (Active Release Techniques), Soft Tissue release, Joint mobilisations amongst others that will help you to ease stiff and tight muscles, ligaments and tendons.
Exercise
As in any injury, exercise is essential for a full and complete recovery. You must strengthen, stabilise and mobilize the area of injury as the first stage of any injury is swelling and tightness. All prescribed exercise will be demonstrated and taught to you and you will have colored printed sheets to go home with. Restoring proper joint and muscle function takes work, you must be prepared. Progression through exercises is key to the complete and full recovery.
Ultrasound/Shockwave
Therapeutic Ultrasound is the treatment commonly used to treat many complaints by physical Therapist. It is used to provide soft tissue injuries with deep heat to increase blood follow essential for healing. It can be usesd on tendons, muscles and ligaments safely.
Common Injuries
Repetitive strains
Back pain
Whiplash
Elbow & shoulder pain
Hip & knee
Ankle sprain
Plantar fasciitis
Chronic pain
Fibromyalgia
Tennis & Golfers Elbow
Sports Injuries
Muscle tears & strains
Sprained ligaments
Groin strain
Runners knee / Jumpers knee
Achilles tendonitis
Shin splints
INJURY PREVENTION
Get Started Today
If you would like to schedule an appointment for Physical Therapy, please contact Wellspring Chiropractic today.
CONTACT US »
---
Physical Therapy Glanmire, Douglas, Cork | (021) 482 4450